About Trans Dating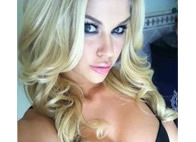 About Trans Dating: Trans Dating is a free dating site designed specifically for those who identify as belonging to the LGBTQ+ group. We've curated this perfect design with YOU in mind! It's been a really fun journey to get to where we are and we're excited to share everything with you. You can meet trans friends for peer support or enjoy a fun social experience with both trans and cisgender folks. We welcome everyone who identifies as transgender including transgender, MtF, FtM, crossdresser, transsexual, pre-op, post-op, non-op, drag queen, non-binary, etc. It takes 30 seconds to join and our transgender dating site is always 100% free.
What Is Trans Dating All About?
Trans dating is a website that allows it's users to navigate through thousands of profiles and easily chat with other people. Taking things at your own pace is always very important, so online dating seems to be beneficial for millions of people all around the world. We're here to let you dip your toes in the water, or jump right on in. The choice is yours with Trans Dating. One of the coolest things about this site is that there are so many people that you'll never get bored. Modify your searches to include as much or as little distance as you want. Form friendships, bonds, and maybe even more!
Check out our Local Transgender Dating page! Find the person you want to chat with right now! There are no secrets, no fees, and thousands of profiles to browse through. Click the link and see who has been waiting for you!